Isaac King - Rescuer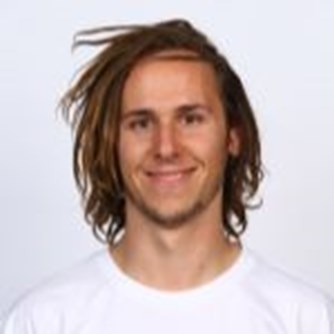 I have been an active, operational member with Sturt SES since mid 2016. I'd always wanted to join the emergency services but life constantly seemed to be busy enough with work, church, sport, family, travel and other commitments. But whilst I was cycle touring overseas for a year or so, I decided that on my return home to Adelaide, I would join the SES and stop putting it off, because let's face it, life would always be hectic.

The technical rescue aspect with the opportunity to learn specialist skills is what originally attracted me to the SES, as well as the ability to assist people in times of need and give something back to the community. 
When I first attended the unit, I was warmly welcomed and given lots of support, guidance and opportunities, which really made me feel included and part of the team straight away. Sturt SES really strives to encourage new recruits, and help them find their speciality spot or role that is best suited to them and their availability.
The roles at Sturt SES vary every week, every day and even every hour. One moment you might be protecting homes from floods or clearing fallen trees, the next callout could be responding to a rescue from heights, helping find a missing person in the scrub, or even repairing damage caused by a car impacting a structure. You never know what to expect when the pager goes off. The unit also holds weekly training to maintain operational readiness and up-skill crews' knowledge and rescue abilities.
My first major storm event was a very interesting time and quite a highlight as a new SES recruit. I learnt extremely quickly due to the large amount of jobs we were called to. Three days turned into a blur of sandbagging overflowing rivers, repairing destroyed roofs, clearing endless trees blocking roads and trying to fix whatever else was thrown at us. I was completely knackered by the end of it all but really enjoyed learning new skills, helping people out and experiencing the emergency services working together to minimise potential risks and damage caused.
I highly recommend joining up and seeing what it is all about. There are roles to suit everyone, whether you choose to take an active "on road" responder role, want to help in communications at LHQ, maintaining the fleet and equipment or possibly be involved in public relations, fundraising, community events and unit management. There is something for everybody and you really get a lot out of volunteering. I've loved my time so far and I'm looking forward to serving for many years to come.​